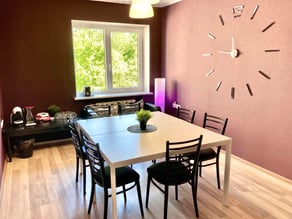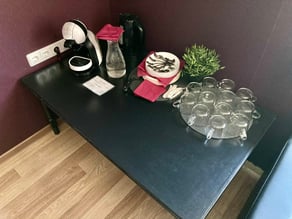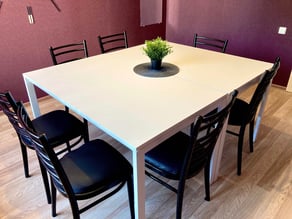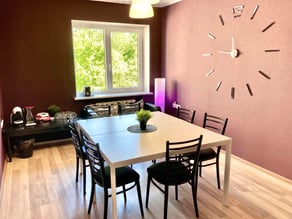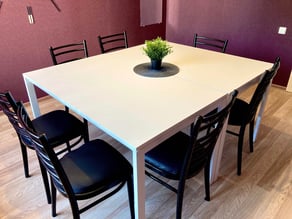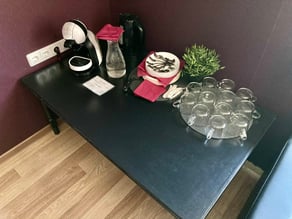 After the game, you can spend time in our rest room - here you can share your impressions, eat cake or pizza, drink coffee, tea or champagne.
In the rest room you will find:
- Free Wi-Fi internet;
- Music player (can be connected to the phone via Bluetooth);
- Teapot and coffee machine (coffee capsules and tea can be purchased locally);
- Various tools (cups, plates, spoons, napkins, champagne glasses, water, knife, sugar).
Additional information:
- The time in the rest room starts when it is occupied by things or people.
- There are 7 chairs and a double sofa in the room. For a larger number of people, we can deliver more chairs or leave only tables for the buffet. Please call for specific solutions.